Welcome to Hearth & Soul :). I'm Rachel Jelley, and I'm a conscious cook. Hearth & Soul is my temple to the beauty, abundance and deliciousness of nature. Clever nature is kind enough to gift us every ounce of the food we eat, and our menu at Hearth & Soul is very much inspired by her generosity.
Our menu changes to incorporate the gifts of each season's harvest, and everything we make is infused with love and sacredness. Because I'm head-over-heels in love with nature, I cook with pasture-raised meat and eggs, and as much locally sourced and/or organic produce as I possibly can.
I've built myself a wonderful open kitchen so I can hang out with you all while I fill your bellies, and there's a lovely big feasting table, which I festoon with flowers, candles, moss and seasonal delights. There's also a sweet-as-pie lounge room for you to curl up and ponder your heart in, and a beautiful little kitchen garden to boot.
Alongside whipping up much deliciousness, I also hold conscious cooking classes. As well as teaching you practical cooking skills, I show you how bring joy back into your kitchen. We learn to infuse love into our food, to connect with nature in our kitchens (that's where the food we're working with comes from after all!), and we enjoy lovely meditative moments along the way. We talk about loving our bodies and learning to truly feed ourselves, and we have an absolute ball unleashing our creativity and making delicious food that nourishes both our bellies and our hearts.
I'd love to welcome you to my haven of deliciousness – after all, I built it for you.
Love, Rachel xx
Opening hours:
Dinner: Thursday, Friday & Saturday 6pm-10pm
Breakfast & lunch: Saturday & Sunday 10am-3pm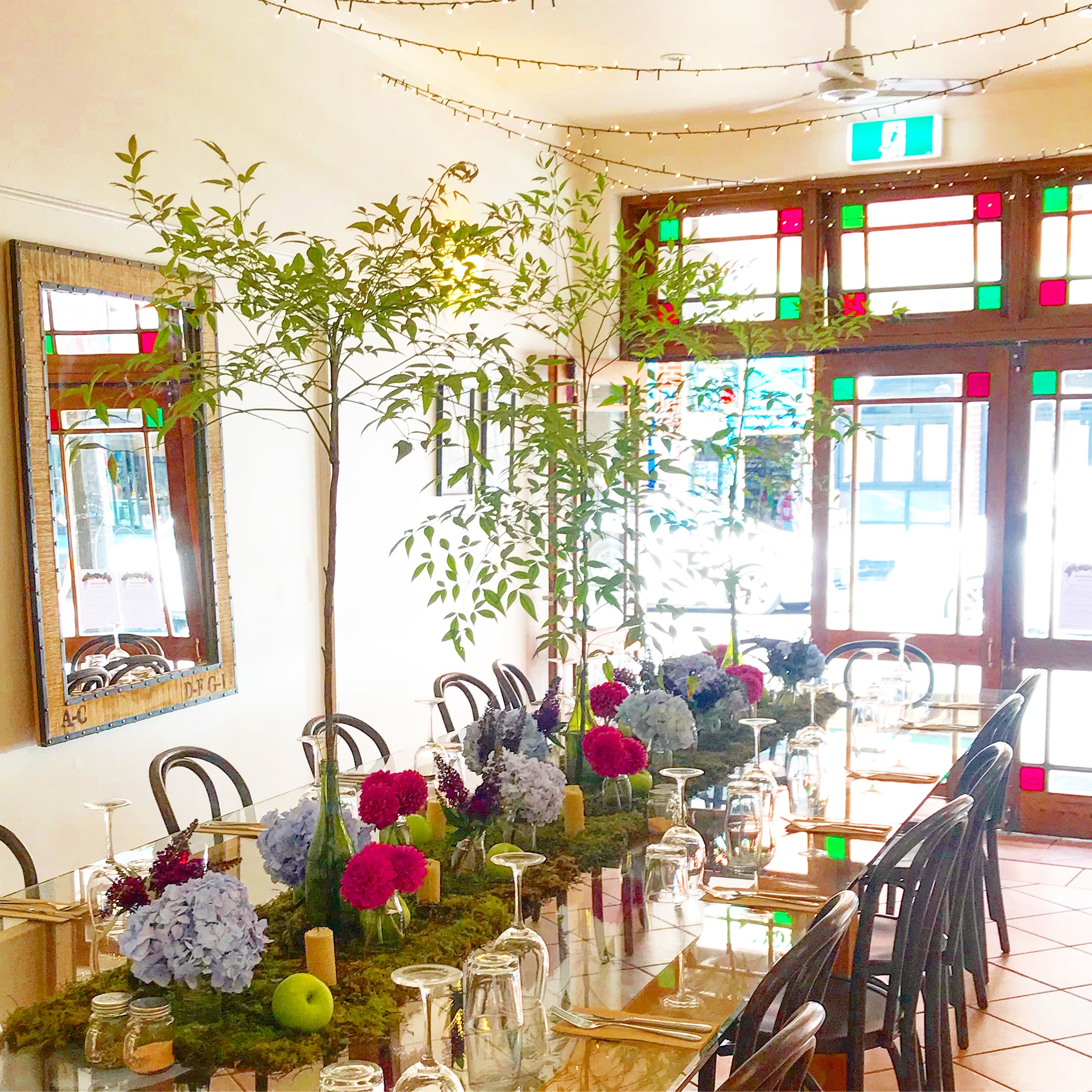 Sign up to our mailing list to be notified about upcoming events including conscious cooking classes and seasonal feasts.