CONSCious COOKING CLASSES
Alongside practical cooking skills, I show you how to use cooking as a time for self-connection and creativity.
Cooking can be a beautiful time to connect within and reflect, and provides many opportunities for meditative moments (kneading bread for example, rubbing butter into flour, or slowly mixing a cake batter). It's also a time to let go of our modern world hang-ups and unleash the glorious inner creativity that we all have. So in my classes we learn how to create yummy food, no holds barred, that nourishes both our bellies and our hearts. Each class include a short meditation which helps guide us in selecting the flavourings for the dish we are creating that day.
Classes are held in our gorgeous open kitchen at Hearth & Soul, and upcoming classes are listed below. We can also arrange classes for private or corporate groups. Feel free to contact me to find out more.
join our mailing list to be notified when new classes are released!
upcoming Cooking Classes
Join our mailing list to be notified when new cooking class dates are released!
These pictures are from cooking classes held in my previous secret warehouse venue. You can expect all of this and more at
Hearth & Soul!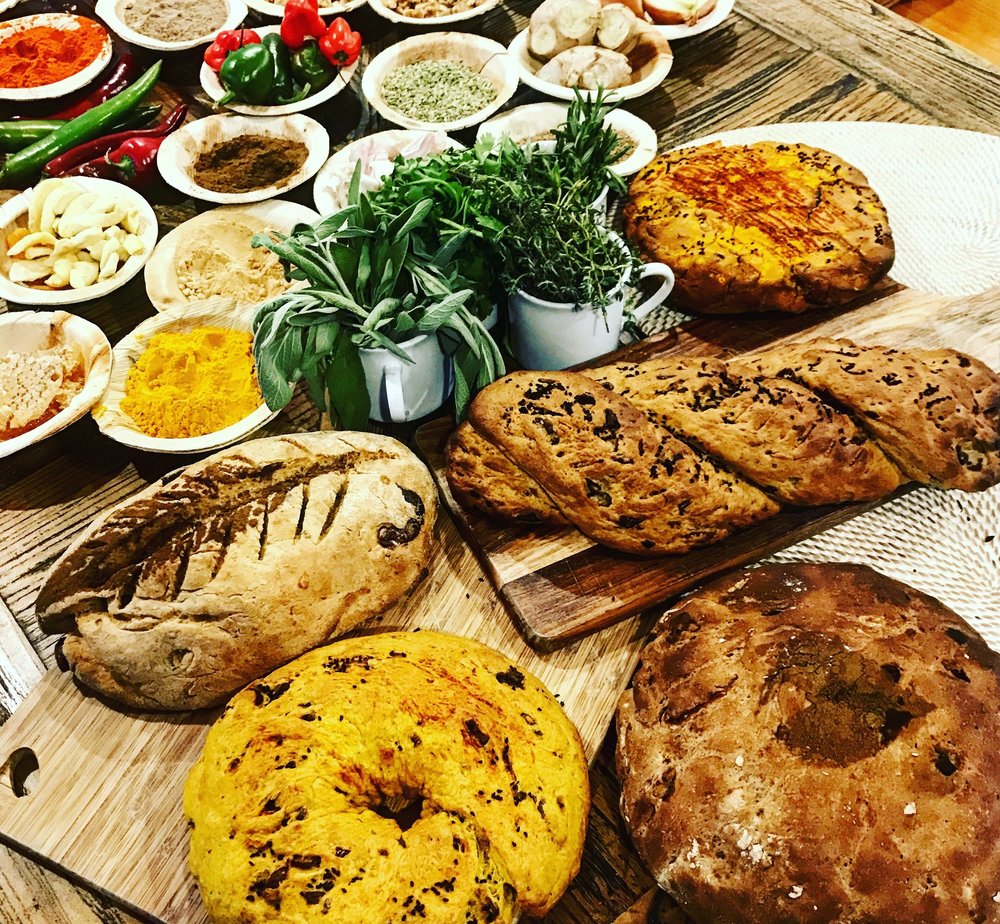 Alongside practical bread-baking skills, you learn to use intuition to guide you in choosing your own ingredients from a gorgeous spread, to create beautiful bread that feeds both your belly and your heart.
Mums and kids conscious cooking
We bake delectable brown sugar and spice cookies, but that is most definitely not all! Along the way we'll earn about connecting with nature, our bodies and our hearts in the kitchen, do a kid-appropriate mediation, and use the feelings we find inside ourselves during the mediation to create our own personal spice blends for our cookies. Everyone's blend will be different because we're all beautifully unique :).